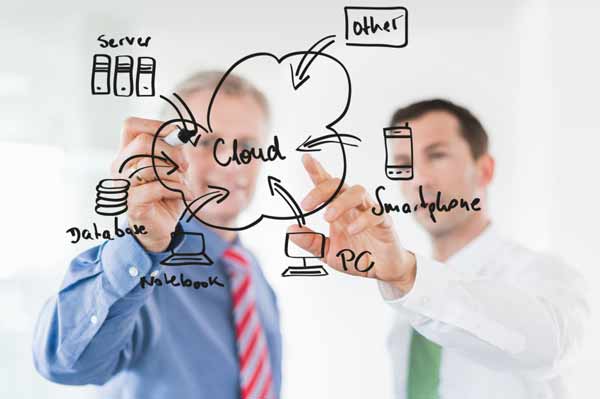 CIO/CTO/Consultant – This hot candidate brings 20 years of technology infrastructure and executive level experience and an MBA from a top-tier program. Recently focused on applying his deep understanding of complex issues that affect both business and technology, our candidate has provided IT guidance on over 300 private equity transactions across all industries with revenues from $5M to $5B. Prior to that our candidate developed and executed a strategy to mitigate the risk of a legacy mainframe environment to provide a platform for growth and stability, while reducing long-term cost for a local company. Whether your industry is manufacturing, healthcare, finance, consulting, start-up or just about anything, this candidate has the experience to fix your IT infrastructure, grow your business or assist with due diligence on a merger or acquisition. Contact us now before this candidate gets away!
CIO/CTO – This candidate has a 15-year history of getting things done–and getting things done within or under budget! Focused on improving the use and efficiency of technology in the workplace, this candidate has experience directing and managing an IT staff of over 80 and a budget just shy of $10M. Additionally, our candidate is no stranger to collaboration and communication, often called upon to explain and decipher complex IT projects and initiatives for top-level stakeholders down to line-level staff. Throw in the ability to multi-task and multi-manage and this candidate would be a great addition to any company, but is particularly well suited for the non-profit, public sector, service or healthcare industries.
PROGRAMMER – This candidate recently figured out what was missing from their career and decided to make a change, tackling an online programming degree while working full time! With a work history that includes customer service team management, this candidate wants to shift their focus to reviewing and finding ways to update and enhance an organization's software programs to improve employee performance, customer satisfaction, and corporate IT efficiency. Eager to use new skills, our hot candidate is a valuable asset to any customer service focused IT/software support department or internal programming team.
TECHNICIAN AND MORE – This final candidate has a strong background in low-voltage electrical work. Always the first to volunteer to do more on the job, our candidate has stretched their skills beyond the responsibilities of a line tech. With a long resume that includes network and telephone wiring infrastructure, desktop/user support, working with switches and firewalls, security/conference/server/AV room and system designing in addition to foreman responsibilities, our candidate is looking for more responsibility and the opportunity to establish roots within an established company. This candidate would prefer a position that allows for design, implementation, project management and team leadership opportunities in a remote or hybrid work environment where the candidate's focus, friendly disposition, and ability to adapt and learn quickly are valued.
Reach out to our IT Recruiter, Ben Banik ([email protected] | 574-383-9393) to learn more about these and other IT candidates or to talk about how Integritas can help fill your IT openings!