Introducing…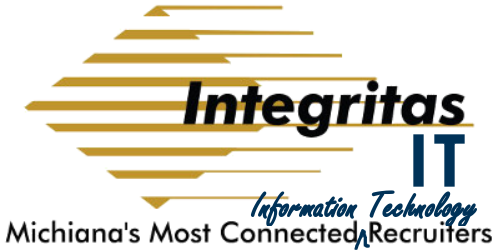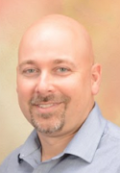 In August of 2022, Ben Banik joined the Integritas Search team to help promote and grow the Information Technology branch of the firm. Ben is a 25+ year veteran of IT with a work history that includes technical support, training, consulting, programming, administration, and management. As a member of the Top Echelon network of recruiters, Ben has access to thousands of clients and candidates not only here in Michiana, but across the country.
Whether you are a job seeker or an employer, connect with us!
---
If you are an IT professional, share your resume and goals with Ben today. Even if you are not actively searching for employment, it is always a good idea to have an agent like Ben on your side keeping an eye on the job market with you always in mind. Click the button below to share your contact information and resume.
If you are an employer looking to hire IT staff, talk to Integritas about your staffing needs. The right candidate for your opening isn't always looking at LinkedIn, Indeed or ZipRecruiter. The right candidate may be using a recruiter to filter out all the noise. Click the button below to initiate a conversation with our team of recruiters.
About Your Recruiter

I got interested in "computers" in the mid 1980s when my dad bought the family our first computer: a beige MS-DOS 286MHz Tenex. Aside from typing up papers for school there wasn't much else to do on the computer other than explore the file system and make sure we didn't accidentally save anything to the insanely tiny hard drive.

In the early 90s, we upgraded to a Windows 3.11 machine. I was thrilled…and I was a bull in a china shop. Within the first 2 weeks of ownership, I had broken the new OS and nearly bricked the computer. Knowing my dad paid good money for the machine (largely because I kept pushing for us to upgrade from the old 286), I would stay awake until the wee hours of the morning fixing things I broke while "exploring" Windows 3.11. It was that "break it and fix it," learn by doing, experience that truly set me on the path to geekdom.

By the mid-90s I was completing a college degree in Education and took a part-time job with a family member-owned company that needed software instructors and consultants. I was required to learn operating systems (Windows) and software titles (Excel, Word, WP, QuattroPro, Access, PowerPoint, Exchange, etc.) at an expert level and had to author some of the training materials. I was also given the opportunity to design a company website–a process that involved learning through viewing/stealing code from any of what seemed like less than 10,000 websites that comprised the WWW at the time.

Life happened fast at the end of the 90s with marriage followed by son number one. A real job was needed and, while I had my degree in Elementary Education, splitting time teaching computers in the grade school lab and serving as the school technician wasn't enough to pay the bills and get us into our first house. I took my first "real job" as an Intranet Administrator which involved designing a corporate intranet. We didn't know what that meant, we just knew other companies were doing it using something called Microsoft Frontpage an IIS server and that it was a way to meet ISO certification standards. I split my time heading into Y2K by nerding out on HTML/ASP/SQL, developing an MS Access database to store and generate data to keep our company's documents and procedures ISO, managing our Windows servers, and assisting with desktop support…until a buyout of the parent company was announced.

Planes had not fallen out of the sky, cars still ran on unleaded, and the government knew I was not 128 years old following Y2K. With the pending shake-up following the acquisition of our manufacturing company, I headed out in search of a new opportunity. An opening popped up for an IT Director at a local school corporation in the fall of 2000. Unfortunately, that experience was not the perfect blend of technology and education, like I had hoped.

A couple years later, Mike Niedbalski (owner of Integritas Search and friend since childhood), called me up asking if I was truly happy at the school corporation. The answer was "No, but the pay and benefits are good." Not the type to job hop, he convinced me to let him keep me on his radar. A couple months later he called with a local opportunity: "5 minutes from home, IT Manager/Director, start/lead the IT department for a local non-profit with a global footprint." I made the move and stayed with the non-profit for 19 years, transforming the IT operations from isolated silos of local Windows domains and a mix of Wordperfect and Word users to a unified, global IT resource for the entire organization. I was able to brainstorm, troubleshoot, solve, plan, execute, collaborate, project manage, supervise, educate, develop, and oversee the entire IT operation from flash drive to cloud. It was a good gig, but life and goals change over that 20-year span. Eventually it was time to take a break and try something new. And here we are: IT Recruiter for my friend who helped me settle happily into my IT career.

And when I am not geeking out as an IT professional or as an IT recruiter, I get my thrills in the fast-paced, sometimes stressful, world of sports television broadcasting as an Audio Technician (A2). The world of broadcast TV gives me the opportunity to extend my critical thinking and troubleshooting skills in "always different, always time sensitive" professional work environments that have rapidly integrated computer and network technologies once found only in the office environment. Having worked on TV shows as small as national high school All-Star baseball invitationals to Superbowls and everything in-between, I understand importance of teamwork and communication in time sensitive, critical and stressful environments.

And that's just my professional career. 25+ years of marriage, two grown children, years of volunteer Little League coaching and umpiring, blowing a perfect game through the 9th frame, Emmy award winner, home brewer, Pearl Jam 10C member and frequent concert attendee, avid Boilermaker fan…there's quite a bit happening in my world!
Why Do I Only Recruit IT Professionals?

First and foremost, I don't. I will gladly help any skilled professional with their job search, however, Information Technology happens to be the skill I best understand and we have partners at Integritas who happen to know other industries and fields better than I do. For example, I know what AWS, CCNA, CSP, DRaaS (or *aaS), ITIL, GUI, NAT, SQL, VDI, and SCSI mean. I know what a PEBCAK or ID10T error are. I won't show up with a drink in hand when an employer says BYOD. Ruby isn't a person. Python(s) don't scare me. Cookies don't come from the oven.

The others on the team know what GAAP, CAPEX, GL, CEBS, EEOC, TRIR, PERT, and COLA mean. [Actually, I know those things too, but sometimes I need Google's help to remind me.]

With 30 years of experience in IT as a trainer, consultant, technician, developer, manager and director I have had the opportunity to see how all the pieces of IT fit together. I understand both employee and employer needs. I value the importance of finding the right balance of quality and function. I strive to create a "Diamond Database" of the best IT professionals.
What Level Of IT Professionals Do I Place?

At Integritas, we can place people at virtually any level for part-time, full-time or contract positions in on-prem, hybrid or remote work environments. My specialty, however, includes placing skilled IT specialists (programmers, network engineers, support technicians, cloud administrators, etc.), IT managers/directors, and CTO/CIO level candidates. To see a list of our HOT IT CANDIDATES, click here. To JOIN OUR CANDIDATE POOL, click here.
Real Relationships

My approach is different than many recruiters. I prefer to think of myself more as an agent, than a recruiter that builds relationships with both clients (employers) and candidates (employees). Smarter, tighter relationships lead to better placements. I work with "verified data"–I take the time to talk with IT leadership, HR, and hiring managers to understand their culture while discussing the needs and requirements of open positions. I screen and pre-interview candidates and dive beyond the resume, exploring long-term career goals and objectives.
Candidate Marketing

I market candidates, I don't simply wait for job to appear. With access to the Top Echelon network of recruiters and job opportunities, I can actively promote candidates and openings with a national network of placement professionals.
Happy vs. Happier

Are you happy or would you like to be happier? Chances are you've convinced yourself that you are "happy enough" (or at least content) with your current role. That's great, but there is nothing wrong with asking yourself if you could be happier in your career. Remember, I am not just a head hunter. Tell me what you want and I'll try to find it for you!