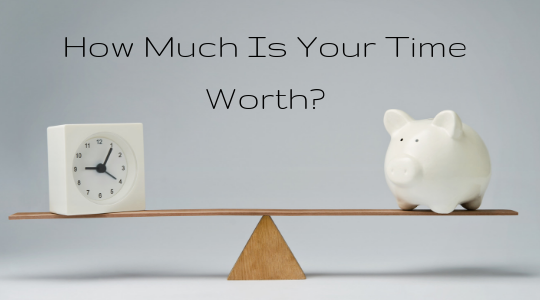 Hello friends, valued clients, and candidates!
In the run-up to Q4, our Integritas team has been on fire! We've successfully placed a Sr. Network Security Engineer, a CTIO/CIO, a VP of Software Engineering, two CFOs, a VP of Operations in a succession plan, a Director of Finance, a Staff Accountant, an Inside Sales Representative, and a Materials Manager.
We're not just saving our clients time and money, we're setting the pace in executive recruitment in Michiana!
If you're in need of top-tier talent in the C-suite but can't seem to find the time to pinpoint the perfect executive, it's time to connect with our dynamic team. Mike Niedbalski and Pete Owsianowski are your go-to experts for executive-level accounting roles and HR positions. Erika Staszewski specializes in targeted searches, including national ones, covering supply chain, logistics, plant managers, engineers, technicians, and much more. Ben Banik is your IT guru, and he gets results!
Every day at Integritas, we work hard to live up to our title as "Michiana's Most Connected Recruiters." Ready to elevate your team? Take a look at these Hot Candidates and let's talk!
EXPERIENCED MANUFACTURING CFO with MBA! Looking to move back to Michiana (prefers southwest Michigan) following a relocation the family didn't like, this friend of Integritas has a great track record in cost accounting, ERP enhancements, financial reporting to ownership/management, pricing, and external relations with vendors, outside accountants, bankers, and potential buyers. Having recently completed the Notre Dame MBA program, this has excellent communication skills, has managed small departments and teams over 30, and is always laser-focused on the goals and objectives!
CONTROLLER / CFO CPA – This South Bend-based financial executive is in transition and open to temporary consulting work while looking to secure the right permanent position. A CPA with 25 years of experience, including successful work in public accounting, healthcare, and manufacturing. Successful M&A experience, systems implementations, and team building!
HUMAN RESOURCES BUSINESS PARTNER / DIRECTOR! Confidentially looking to make a change due to organizational changes and increased demands for hours worked, this candidate has a proven record of increased responsibilities. Recent areas of focus in the last few years include training and retention programs, risk and compliance, policies and procedures development, change management, and strategic planning. All that said, this candidate developed through years of hands-on work that included customer service, payroll, and benefits,
CFO WITH CPA! In a confidential search focusing on the northwest South Bend area, LaPorte County, or Southwest Michigan, this long-time friend of Integritas has held successful roles in privately held manufacturers and in the transportation/logistics space in companies ranging from $20M to $200M in sales. A hard worker and dedicated business partner for any executive ownership team in need of a good numbers person!
TEMP CONTROLLER / SR. FINANCIAL ANALYST / FINANCIAL REPORTING PROFESSIONAL! Available for professional temporary work while in search of a new permanent opportunity, this candidate has a significant amount of manufacturing experience with a work history focused on financial analysis, financial reporting, planning, cash management, and budgeting, in addition to traditional Controllership types of duties. A highly analytical, conscientious, and technically proficient financial professional!
EXPERIENCED CONTROLLER / CFO WITH INTERNATIONAL EXPERIENCE! This locally based candidate, with international roots and an early career, is beginning a search due to a company sale. Recently completed the Notre Dame MBA program, this candidate is very strategic yet has demonstrated a willingness to also tackle very hands-on responsibilities, and excellent communication skills are very evident upon meeting! Significant manufacturing experience with more recent work in the real estate space all make for a very well-rounded executive!
TEMP CONTROLLER / CFO CONSULTANT! With a successful history helping Integritas clients and other local businesses, this trustworthy local resource is between assignments and ready to tackle a new challenge, having worked in multiple industries of varying sizes, ownership structures, and ERP systems! Very comfortable stepping into a Controller / CFO gap and quickly ramping up for needed results. Strong communication, excellent work ethic, and sound financial accounting acumen are just a few of many attributes!
SR. STAFF ACCOUNTANT – Skilled in GAP accounting, AP/AR, and finance with some costing experience. Looking for a level up on your next assignment, this executive could help round out your accounting team or take a leadership role!
STRATEGIC FINANCIAL LEADER with 19 years of higher education financial administration experience. TIS financial executive will add value to your team through empowered teams, insightful analysis, creative problem solving, process improvement, and clear and thoughtful communications on all matters – strategic, and financial. Fantastic emotional intelligence!
EXPERIENCED MANUFACTURING OPERATIONS PROFESSIONAL – Solid history of exceeding expectations of sales, quality, and business relationships. Driven professional focused on customer satisfaction, relationships, and providing high-quality products and service. Able to multi-task, thrive in high-pressure environments, and resolve conflicts with discretion. Possesses exceptional communication and technical skills.
DYNAMIC OPERATIONS PROFESSIONAL – Wealth of expertise in Project Management and Lean Six Sigma Black Belt, coupled with a knack for Operation/General Management and Process Improvement. Has managed projects ranging from revitalizing tornado-damaged warehouses to spearheading multi-million-dollar manufacturing initiatives. Has excelled in implementing IT solutions and process improvements, demonstrating a versatile skill set. Educational background includes a B.S. in Organizational Management and noteworthy professional certifications, such as PMP and Lean Six Sigma Black Belt. Could be the catalyst for progress that your organization needs.
Call or email us any time to discuss any current or upcoming hiring needs or temp consultant solutions for busy projects or gaps in the team!
"Michiana's Most Connected Recruiters!"
www.integritassearch.com